I am originally from the London area, but for much of my life I lived in Los Angeles; since 2004, I've resided in the Costa de Almeria area of Spain, along with my now-retired mezzo-soprano wife Pauline.
My background is hugely varied, sometimes concurrently: from professional ballroom dance competitor and teacher, to computer programmer, real estate sales, and graphics and photography, which was technically my full-time career until recent retirement. I have recently taught myself audio restoration and editing, and currently edit and master the ATOS Convention Highlights CDs, as well as the BANDA releases for Bill Coale.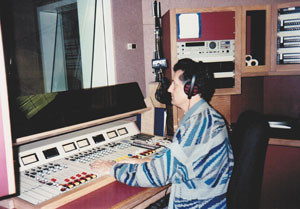 I produced and hosted the weekly Gee Dad! It's A Wurlitzer! shows on KPCC-FM Pasadena, California (now an all-news station) for three years (1992-95), taking over from Hal Sanguinetti when he left to live in Arizona.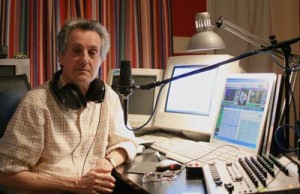 More recently, I produced and hosted Those Dancing Years and Hot Pipes!, for almost three years (2006-09) for Valle Radio in Albox, Almeria. I also had a weekly show, Rhythm Is My Business, running on Sunshine-FM in Spain's Costa Blanca for some 30 weeks. In late 2021, I produced and hosted a series of 15 Latin-American shows for Serenade Radio in the UK. These are available for listening on my other website, musicnostalgia.com
My interest in vintage music of many styles originated back in my teens in the 1960s, listening to the variety shows of Jack Jackson, Sam Costa and others on the BBC Light Programme. Since then, my tastes have widened even further and my music choices reflect a huge cross-section of musical styles.
One of my passions is, and has been for over 50 years, the theatre pipe organ, otherwise known as the cinema organ. I have held various voluntary positions in organ preservation societies, both in London and Los Angeles. Although I don't play a note, I like to think that I have a good ear for quality and interesting music and understand some of the concepts of phrasing and rhythmic interpretation – both very useful presenting a show such as Hot Pipes. I now have well over 80,000 tracks of theatre and electronic organ in my ever-increasing library from which to programme my shows, thanks to very generous contributions of recordings from artists and enthusiasts around the world.